Enter a boiling cauldron of danger, adventure, romance, and a touch of island magic in "The Jumbee's Daughter." Viewpoint character Anika Hegner comes from a long line of Danish colonists on the island St. Thomas. She is pure Dane, except for a drop of Jumbee blood, straight from the Dark Continent. Since childhood, she has delighted in shape shifting to a black cat and scaring the unwary. She's a young woman now and often seeks the peacefulness of her family's abandoned estate on the wild south side of the island. But her peace is shattered when she finds a taciturn Army veteran trespassing. He claims to be working for the police to trap drug smugglers, but she is not so sure. Back in town she meets a handsome Latino who is a dream to dance with during the tropical evenings. He says he has come to the island to open a new business, though is vague about his line of work. She discovers that both men are engaged in a deadly contest, winner take all. Scary things begin to happen on the estate, especially at night. A final confrontation is days away. Anika chooses to help one man succeed. She prays that she has chosen well, for the decision is one of life or death – his and hers. E-book and paperback are available at Amazon.com. See below.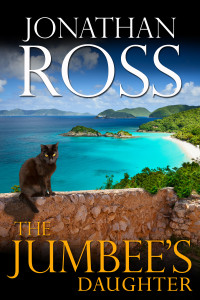 In my thriller "Death in a Carolina Swamp, " viewpoint character Jack Slocum returns home from the Mid-East killing fields looking for a place to catch his breath. He decides that poling his skiff through the cypress swamp where he grew up will calm his nerves nicely. But fate presents a little surprise: a fully-preserved German U-Boat, miles from the ocean and encrusted with trees and vines. Baffled, he invites childhood friend, submarine analyst Amy Parker, to investigate. She jumps at the opportunity, never having met a submarine she didn't like, and curious to see just how Jack Slocum turned out. Treasure hunter Billy Green catches wind of the discovery and comes on over with a certain manner that takes Amy by storm, and a nasty approach to life that promises a deadly future for all involved. E-book and paperback are available at  Amazon.com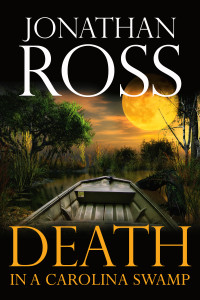 In my Young Adult novel, "Spanish Phantom," fourteen year-old Jenny McDonald from St. Thomas, Virgin Islands loves mysteries but never thought she'd be close enough to touch one.  Everything begins normally enough when Jenny and her parents visit the Santos family in Sanlúcar, Spain, nestled where the wide Guadalquivir River flows into the Atlantic Ocean.  Jenny and the Santos' daughter, Teresa, become instant friends and look forward to riding horses through the swampy forest of El Coto to the ancient town of El Rocío at the spring festival.  Jenny becomes intrigued by stories of a phantom who spooks local fishermen venturing too close to an old shipwreck in the Guadilquivir River.  Another new friend, Eduardo, seems to know a lot about the mystery, but won't talk.  Then there's easy-going Vincente who lives in El Coto.  Jenny is sure she can figure out the mystery.  All she needs is enough time and a little help from her new friends.  But she soon realizes that one friend is part of the mystery, and not really a friend at all.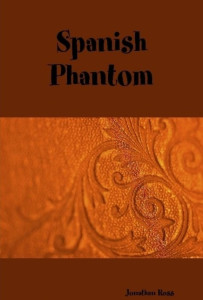 "Spanish Phantom" is available in paperback at Lulu.com